Configure your dental cabinet installation
Your healthcare or dental cabinet installation can be configured to fit any size or shape of surgery or clinic.
Our experience in the industry and the extensive training of our cabinetry technicians allows us to make intricate fittings and adjustments where other companies simply wouldn't dare to go.    All dental worktops and sterile surfaces adhere to healthcare guidelines and are built with comfort and durability in mind.
Below you'll find a range of options and sizes for typical dental installations.
m1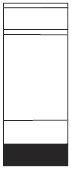 Unit Housing. Specify width required.
m2
Three 125mm Drawers with Cupboard under.
m3
Sink Unit, Waste Flap or Kick Bin. Single Lever Mixer Tap.
m4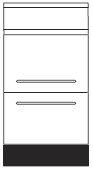 Amalgamator Slide with Cupboard under.
m4a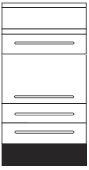 One 125mm Drawer, Up/Over Pull Out Slide and two 121mm Drawers.
m4b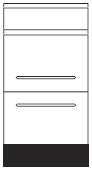 Up/Over Pull Out Slide and one deep Drawer.
m5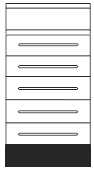 Two 125mm Drawers and three 143mm Drawers.
m6
Full Cupboard with one adjustable Shelf.
m7

CVS Slide width 290mm.
m8
Four equal Drawers.
m9
Four 106mm Drawers and two 125mm Drawers.
m10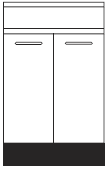 Two door Cupboard with adjustable Shelf.
m11

Tray Unit width 230mm.
m12
Min 600mm wide Flyover with top and back Panel, two finished ends.
m14
Twin Socket in Upstand.
m15
Single Socket in Module.
Have any questions about our dental cabinets?